"Because we want to protect our true heroes" and much more! ThermalTec is developing a new product group, TT-HERO, which offers extensive application possibilities in the field of high temperature and thus also in the field of high-voltage batteries. TT-HERO is a combination of a sustainably produced coating combined with various fabrics or textiles made of glass fibres and ceramics. The temperature resistance is well above 1000°C degrees.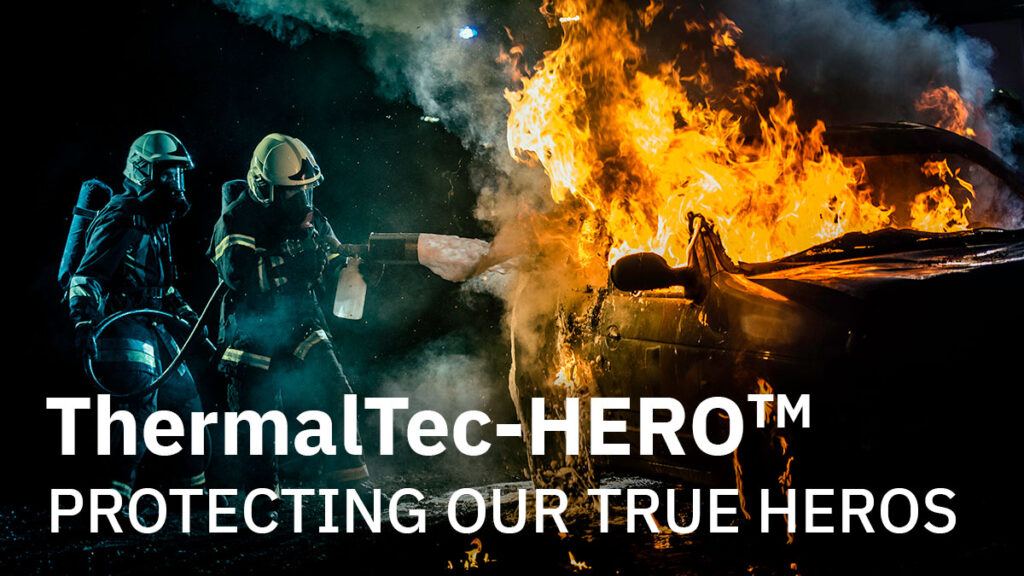 ThermalTec says about the use of Mica: no thanks! "With TT-HERO, it has been possible to develop a process for the production of moulded parts in 2D or 3D, which can prevent the thermal runaway due to their specific product properties," says Matthias Kroll, managing director responsible for development.
The product TT-HERO can also be combined with the existing product TT-Expand Pro and can also be used as a seal in various areas due to the expanding effect.
Additional Features
No shrinkage
Electrically non-conductive
Hydrophobic
No use of Mica
Sustainable production of coating through synthetic process
Find out more about the many advantages of our products and contact us!
Your contact partner
Christian Eck
Managing Director, ThermalTec SIA